Books

by Raymond Lloyd Richmond, Ph.D.
About this Website | Questions and Answers About Psychotherapy | Your Hope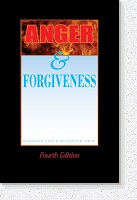 Anger and Forgiveness
Compiled from several pages on this website and attractively organized into the convenient format of a paperback book.
Most of us carry more anger in our hearts than we are capable of admitting even to ourselves. As a result, we often feel stuck in lives of unfulfilled potential, unending resentments, and physical illness. In this book, Dr. Richmond explains the deep psychological implications of anger and forgiveness and shows how to turn the emotional wounds of daily life into psychological growth.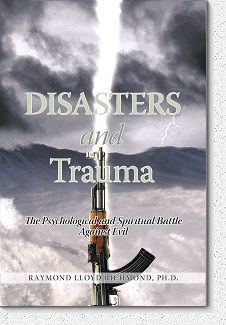 Disasters and Trauma
The Psychological and Spiritual Battle Against Evil
We have already seen snowstorms, disappearing airplanes, earthquakes, sinking ships, and radical ideologies of hatred. What will the future hold? More earthquakes? Airplane crashes? Volcanos? Floods? Fires? Tornadoes? Diseases? Shootings? Bombings? Wars? Are you psychologically prepared?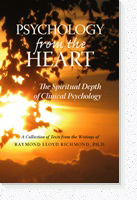 Psychology from the Heart
The Spiritual Depth of Clinical Psychology
A collection of texts from the writings of Raymond Lloyd Richmond, Ph.D.
Psychology has too often been preoccupied with the pursuit of happiness, and it has missed the point about helping individuals understand life and find a personally meaningful—and practical—sense of direction. Psychology itself cannot offer any meaning to life, but it can help individuals disentangle themselves from the snare of illusory social identifications that keep us trapped in spiritual blindness and pull us backwards into self-destruction.
---
A Guide to Psychology and its Practice
Copyright © 1997-2015 Raymond Lloyd Richmond, Ph.D. All rights reserved.
San Francisco
All material on this website is copyrighted. You may copy or print selections for your private, personal use only.
Any other reproduction or distribution without my permission is prohibited.